Festival Muzik K-Wave 3 kini kembali; bakal tampilkan FT Island, EXID, AOA dan ramai lagi!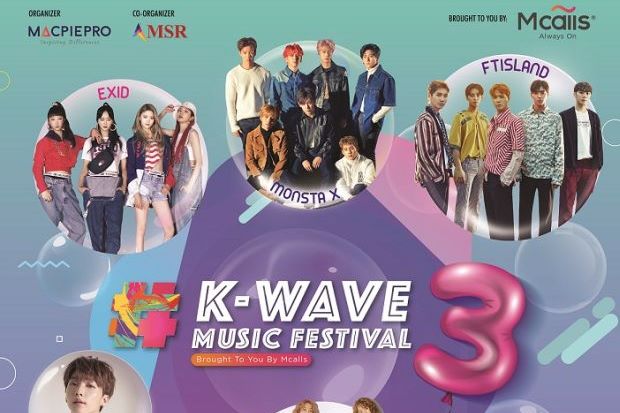 Bagi peminat-peminat KPOP diluar sana, Festival Muzik K-Wave 3 kini kembali dengan menampilkan artis-artis popular daripada Korea Selatan seperti FT Island, EXID, AOA, Monsta X, Jeong Sewoon, WJSN dan Boyfriend.
Pssstt.. Lagi berita baik untuk peminat FT Island! Mereka bakal melancarkan album terbaru mereka pada bulan ini! Peminat semua bakal berpeluang untuk mendengar lagu daripada album baru mereka pada Festival Muzik K-Wave 3 nanti!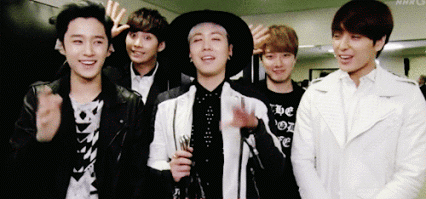 Acara dibawakan Mcalls anjuran MacpiePro dengan kerjasama MSR itu bakal berlangsung di Stadium Malawati Shah Alam, 18 Ogos ini.
Tiket menyaksikan Festival Muzik K-Wave 3 bermula pada harga RM98 hingga RM498 dan termasuk sim pek Mcalls Y33.
Istimewanya, peminat K-Pop remaja berusia antara 15 hingga 17 tahun berpeluang menyaksikan persembahan artis kesayangan dengan tiket berharga RM34.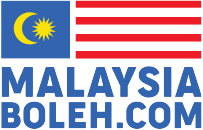 How from studying biotech in UCL, Farrah Aqlima became head of finance in JobStreet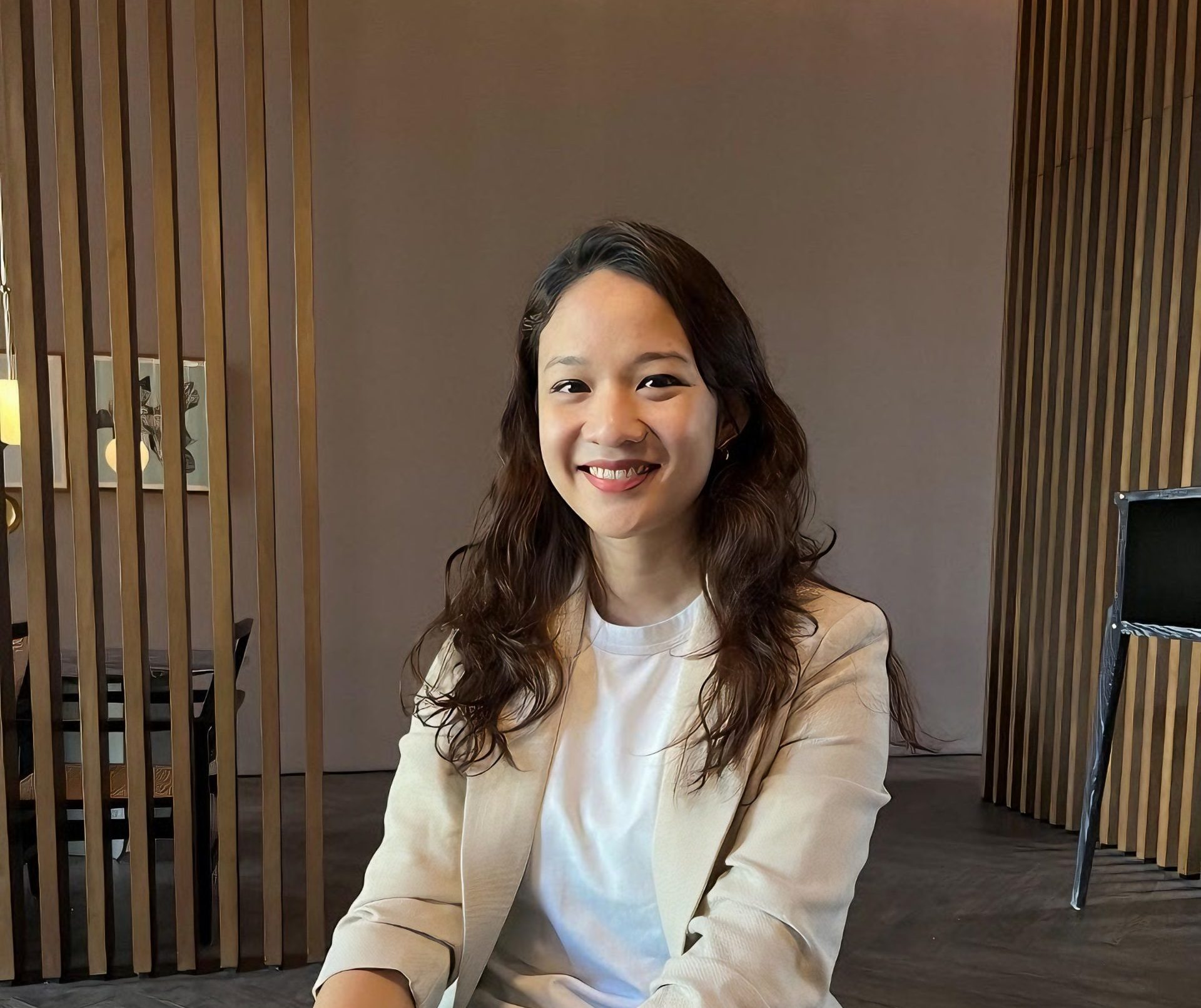 Farrah Aqlima shares how she switched careers, overcame challenges and found success , with support from Kaplan's CIMA programme and a forward-thinking mindset.
A career switch can be a daunting task that requires a great deal of determination and resilience.
But with a forward-thinking mindset, self-motivation, and a knack for spotting opportunities, a successful transition can prove to be a rewarding experience – Just ask Farrah Aqlima.
Trained as a biotechnologist, how did Farrah end up as the Head of Finance at JobStreet Malaysia, by SEEK, one of Asia-Pacific's prominent online employment companies?
Farrah's journey from a science graduate to this coveted position was a winding road with an unexpected twist.
Inspired by the achievements of her sister, Farrah was driven to attain similar success.
This motivation bore fruit when she was granted a Yayasan UEM scholarship, which enabled her to pursue A-Level in Kolej Yayasan UEM (KYUEM), and later, a degree in biotechnology at the esteemed University College London (UCL) in the United Kingdom.
She had a clear objective in mind and was set to work at a Pharmaniaga, a pharmaceutical company which was part of UEM Group, upon graduation.
Everything seemed to be smooth sailing until her second year of university.
She learned that the company she was set to join was unexpectedly divested by the parent company UEM Group, derailing her plans and injecting a degree of uncertainty into her future.
Undeterred, Farrah set her sights on a new career path and began exploring opportunities in finance.
"Oh no, what am I going to do? I obviously panicked," Farrah recalled. "So, in my third year of university, I took up business and accounting modules just to make sure that I equipped myself with the relevant knowledge and skillset," she said.
"I also took up CIMA. I was just learning that by myself," she said, referring to the Chartered Institute of Management Accountants certification programme.
She found support in the form of Kaplan and its CIMA certification programme – the perfect programme that provided her with the knowledge she needed to succeed in the unfamiliar waters of business and accounting.
Kaplan offered her a thorough curriculum that focused on real-world applications and more importantly, the flexibility of self-learning.
Kaplan has been a trusted learning provider for those studying professional qualifications such as ICAEW, ACCA and CIMA for over 70 years. It is preferred by many for its comprehensive learning materials and concise notes.
Students who wish greater flexibility now would opt for their fully online, on-demand and live learning environment that offers notes, exercises, past papers, and tuition support.
"I had the flexibility to choose the papers and the pace that I wanted."
"UEM encouraged us to do a professional paper if you're a non-engineering student, which I did. So that was definitely helpful," she said.
"It's a blessing in disguise that the company got divested and I went into the corporate world."
Venturing outside of comfort zones
After collecting her scrolls in the UK and returning to Malaysia, Farrah had the autonomy to choose the industry she wanted to pursue.
"I joined a management training programme. I was quite privileged to be able to choose which operating companies I wanted to work in and get attached to for about three to four years."
"And I joined 'Corporate Finance, Business Development and Strategy at UEM. That's how I started sinking my teeth into finance," she explained.
After four years at UEM doing research, running visibility studies and working in commercial finance, Farrah moved to Macquarie Group as an equity researcher.
"My role was to provide investment recommendations to our clients. Most of my days were spent on analysis, talking to the senior leadership to form a view of their company and ascertain what their fair value is," she explained.
The exciting part for her about this role was that it forced her to think creatively to stand against competitors.
"There are ten other companies or research houses doing the exact same thing as you do. So you need to stand out. You have to have an edge and really think outside the box," Farrah said.
Her scientific background and ability to think strategically would later take her to assume the role of Senior Manager of Marketplace Logistics at Lazada eLogistics during the height of the digital economy.
At Lazada, she learned the significance of capitalising on every opportunity that arose and cemented her understanding of the value of adaptability in the face of constant change, as well as navigating high-pressure work environments.
"It was very fast paced. It's a very competitive industry and it's all about grabbing the opportunity and making it yours," she said.
These formative experiences imbued her with a unique perspective to rise swiftly through the ranks, and eventually proved pivotal when she landed a role as the country head of finance at JobStreet.
Success is no accident
"Switching from one scope to another can be a bit nerve-wracking because you're literally entering uncharted territory," she said.
The easy part is deciding to make a switch. The hard part? Farrah said it is when the time comes to put in the work even if you might fail.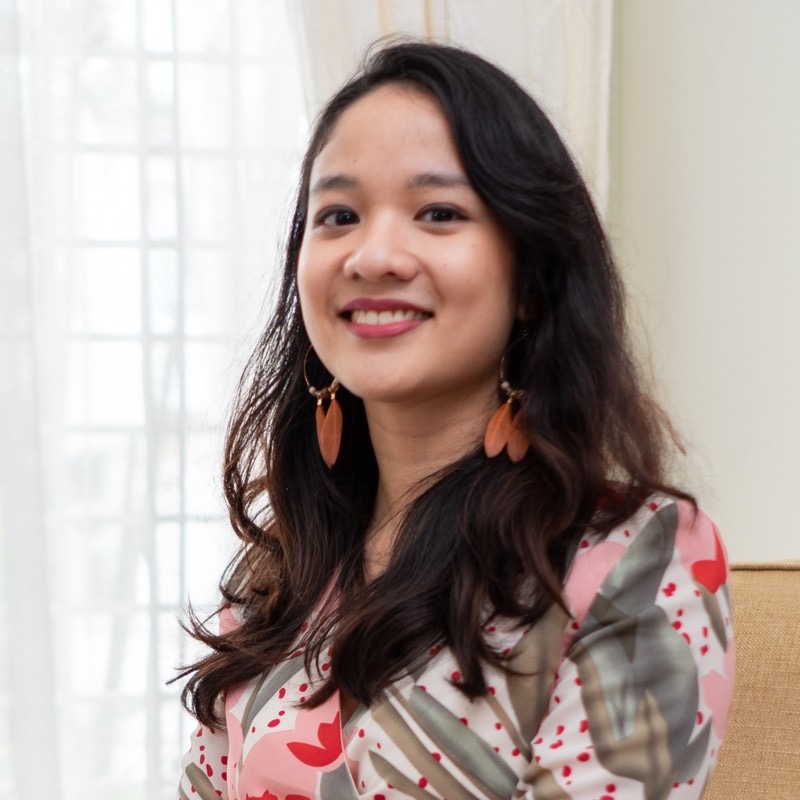 Passing along advice, she shares: "Weigh out the pros and cons. Map out what you want to achieve."
"Most importantly, if you're able to find someone who has gone through the same process, speak to that person because you need to make a well-informed decision before making a career change.
"It's not going to be easy. You're no longer in your comfort zone, but it gets better and it usually pays off."
"Like a wise manager once told me: 'At first if you don't succeed, you try and try again.' It's not going to be easy. Keep working hard."
Learn anywhere, anytime with Kaplan.
How Kaplan-trained Helmi (ACCA) transforms into a global player, from PETRONAS to Qatargas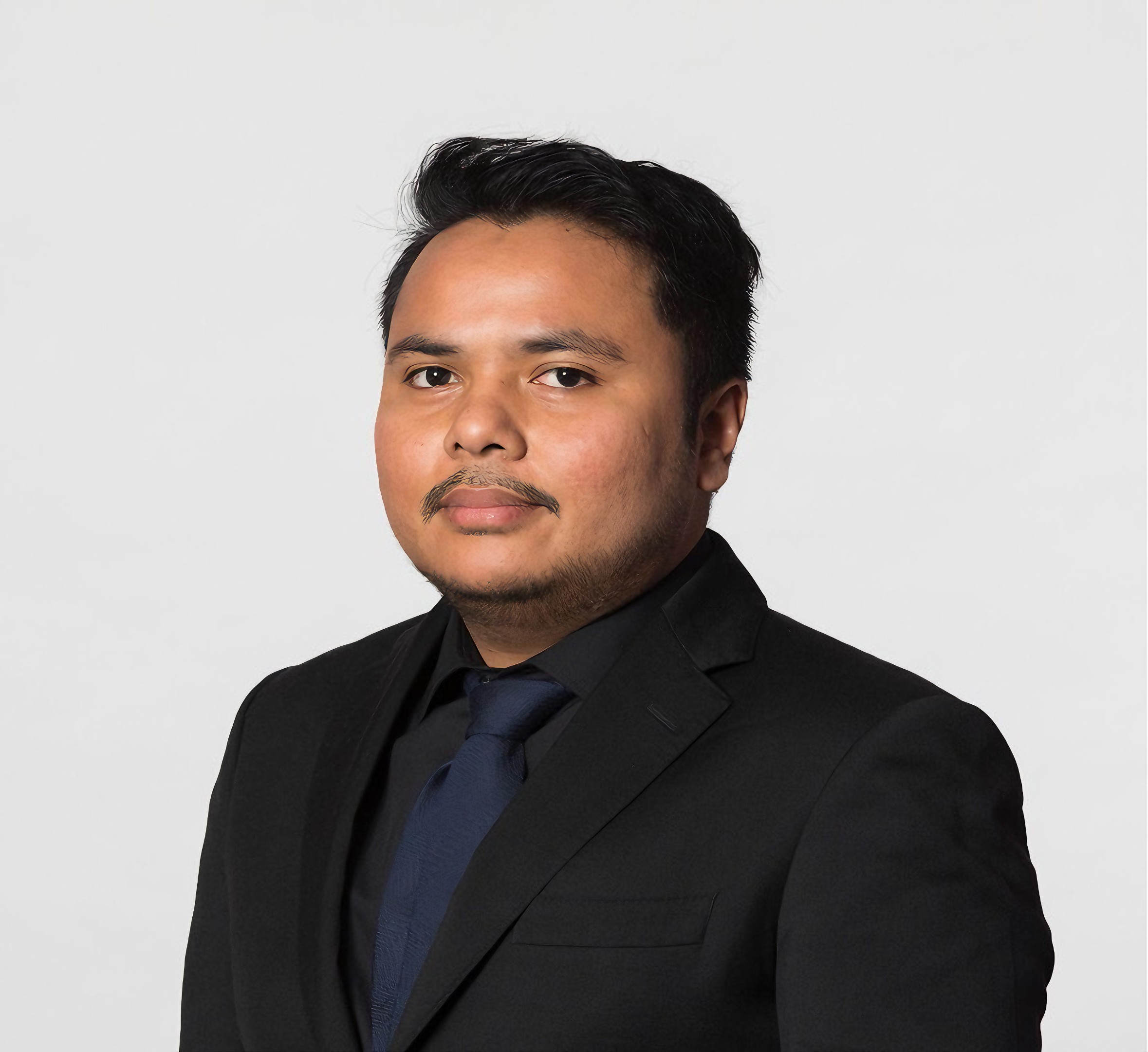 By: Gthere.co 
Unveiling Helmi Ali: The oil and gas maverick defying limits from PETRONAS to Qatargas. Discover how his ACCA journey with Kaplan and Imperial College London propelled him to extraordinary heights in the industry!
Helmi Ali, began his educational journey at Maktab Rendah Sains Mara (MRSM) Muar, and subsequently pursued an engineering degree at Universiti Teknologi PETRONAS (UTP) with a full scholarship from PETRONAS.
In a delightful twist of fate, Helmi Ali went on to complete his ACCA at Kaplan Financial in London, before undertaking a master in business administration (MBA) at Imperial College, also in London.
A true luminary in the oil and gas industry, a field he has dedicated his entire career to, he now holds a crucial position as the Senior Venture Control at Qatargas, located in the burgeoning city of Doha, Qatar.
Educational background
Helmi Ali possesses over 14 years of work experience in esteemed oil and gas companies in Malaysia, including PETRONAS and SapuraKencana. Throughout his career, he has always aspired to be an engineer.
He turned his dreams into reality when he graduated from Universiti Teknologi PETRONAS with a Bachelor of Engineering (B.Eng) in Electrical and Electronics Engineering.
An occupational revelation
Following his graduation, he began working for his sponsor, PETRONAS, in supply chain management.
"A lot of experiences that I have gained are all thanks to PETRONAS. The company contributed to where I am today. My experience working there also taught me the value of resilience, which enables me to take on any challenges that comes my way," Helmi said.
During a particular project at the fortune global 500 company, he experienced a transformative shift in perspective regarding the significant role that finance and accountancy play.
Engineers conceive grand ideas, transform them into coherent processes, and materialise these abstract concepts into remarkable realities. However, a comprehensive understanding of the cost implications and revenue potential of these ideas is a crucial element for any ambitious plan to come to fruition—a domain in which finance and accountancy excel.
At this turning point, Helmi chose to compliment his engineering skills with accounting by refocusing his educational pursuits, discovering his remarkable adaptability. For him, the sky is the limit.
Studying at Kaplan and pursuing an MBA
Unexpectedly altering the trajectory of his career, Helmi completed his ACCA at Kaplan Financial, supported by a scholarship from MARA.
Helmi appreciated Kaplan's teaching methods, which emphasised on practical applications and facilitated his comprehension. "The focus by the teachers is on understanding instead of memorising. In accountancy, there are a lot of standards to memorise. To make it easier for us to remember the standard, they ensure we understand why the standards are there and their uses in real-life situations," says Helmi.
He added that he could still remember the explanations about accounting standards by the lectures at Kaplan from more than a decade ago. According to him, the way the lecturers describe fundamental concepts were so effective that they "stick in your mind".
Driven by an insatiable thirst for knowledge, he further challenged himself by pursuing a master's in business administration at Imperial College, London, aiming to make a meaningful impact in his field of work.
Love in London
Amidst the arduous hours of studying, Helmi cherishes a fond memory of his time in London—a memory of love.
Helmi's wife played a vital role in his journey as he embarked on the Herculean task of completing his ACCA. As a highflying person who also studied ACCA in Kaplan, Arthini Sham stood by Helmi's side, empowering each other in their studies. Sharing a deep affection for the vibrant city of London, they also indulged in exploring its culinary delights and theatre options.
Life in Qatar
Presently, Helmi Ali works in Qatar, where he finds the environment conducive to his family life. His current workplace accommodates the needs of employees like attending to family matters, if work remains efficiently managed.
He describes the management as proactive, attentively addressing employees' suggestions and concerns, swiftly implementing rational solutions within the workplace.
Helmi Ali is content with his work-life balance, feeling blessed to return home to his family with a serene mind. He even manages to squeeze in workout sessions amidst his demanding schedules.
Having achieved numerous triumphs, one cannot help but wonder what greater feats this promising young industry leader will undertake next. One thing is certain—we will encounter him at the precipice.
Learn anywhere, anytime with Kaplan.
Thaqif's journey as a Cambridge student and how you can get there too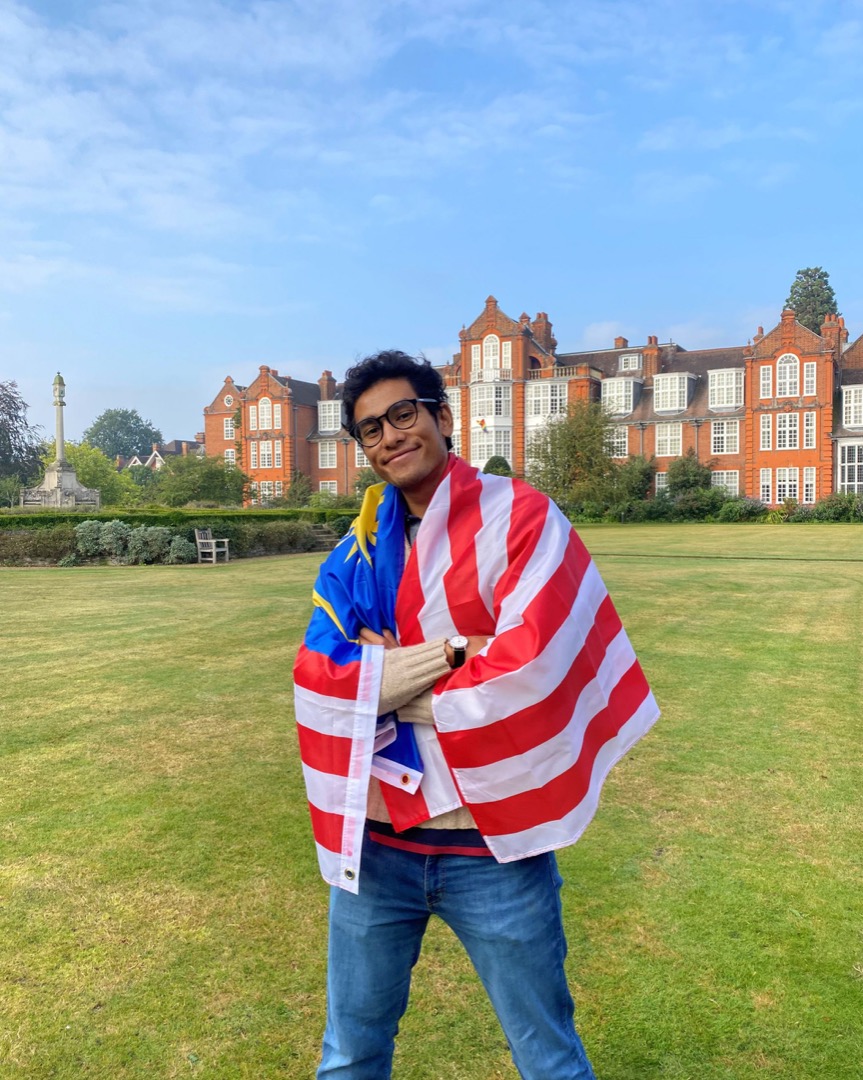 By: Gthere.co
At the time of this writing, the Sri Lanka presidential palace was stormed following weeks of civil unrest, Boris Johnson, Prime Minister of the United Kingdom just resigned and Shinzo Abe, former Prime Minister of Japan was assassinated marking critical moments in history.
The turbulent world of politics while may be distressing, would intrigue some, in particular, Thaqif Aris a student in Gonville and Caius College of the University of Cambridge. He reads history and politics.
From attending Kolej Yayasan Saad (KYS), a renowned boarding school to attending the University of Cambridge as an undergraduate student, Thaqif gets to learn the intricacies of history and politics from the best educators in the world.
Gonville and Caius is the fourth oldest college in the institution dating back as far as 1348. The alumni consist of 15 Nobel prize winners, second to only Trinity College, Cambridge.
After graduating from KYS, he attended Kolej Yayasan UEM (KYUEM), the premier A-Levels institution in the country. In an interview, he accredited his character development to these institutions. Both being boardings school attended by the nation's most talented youngsters, he realised that he was constantly surrounded by peers who have strong sense of camaraderie and ambition.
Being the son of an Oxford alumni and attending schools with excellent academic records since the age of 13, he believes it is crucial to have a support system to navigate through challenges, may it be in studies or on a personal level.
Thaqif is well-known among friends and family to be active in extracurricular activities. Apart from school, he also writes for Mulazine, an independent publication by Malaysian creatives. In Cambridge, it is no different.
A day in the life of a Cambridge student
He starts his day as early as 6:30 am before going for his rowing training. The training ends at 9:00 am and then he would head to the library before attending a day's worth of lectures and tutorials (or commonly known as "supervisions").
Cambridge classes includes supervisions which are one-on-one sessions with your professor or a PhD student whose specialises in a topic of your course. In preparation for a typical supervision, Thaqif would write an essay about the topic, where it will then be discussed and explored deeper with the supervisor.
His day ends with dinner at his college's "Hogwarts-esque" hall as he describes it. After dinner, he would either go to the gym or to the library for further revision.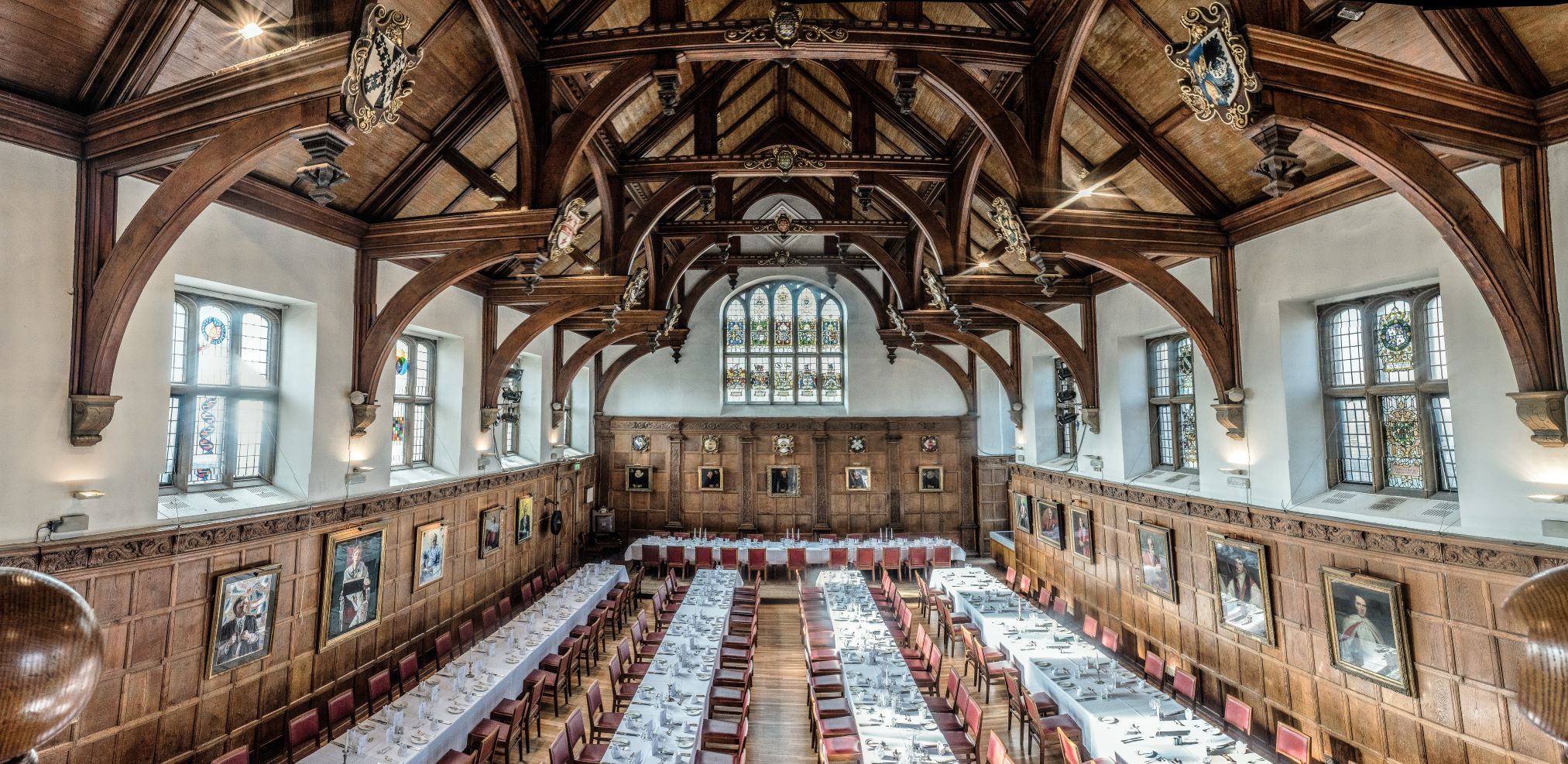 Why did he choose this course?
Thaqif accredits his amazing lecturers back in KYS and KYUEM. In the latter, he described how Mr Wallace and Dr Cook, taught him that history is what you make of it and being critical thinking helps him in understanding the complexities of the world. This allows him to deal with a broad range of difficult situations better.
"…you will always find something new and interesting (in history). It's as if you can fall in love with the subject over and over again because it feels like attending a different course each day."
For politics, he has always been mesmerised by the developments in international affairs and his career goal is to be a barrister in human rights law.
The challenge being a Cambridge student
"A stereotype of Cambridge that I believe rings true is the amount of work that you do in comparison to your friends."
Even with years of experience of setting ambitious milestones for himself in academics, he still finds it challenging to keep up with the amount of studying needed to thrive in the Cambridge environment.
By his second year, he realised that he needed to go easy on himself, realising that being too studious can be detrimental to health. It is important to have a good balance between studying and leisure to bring about the best in him as a student and as an individual.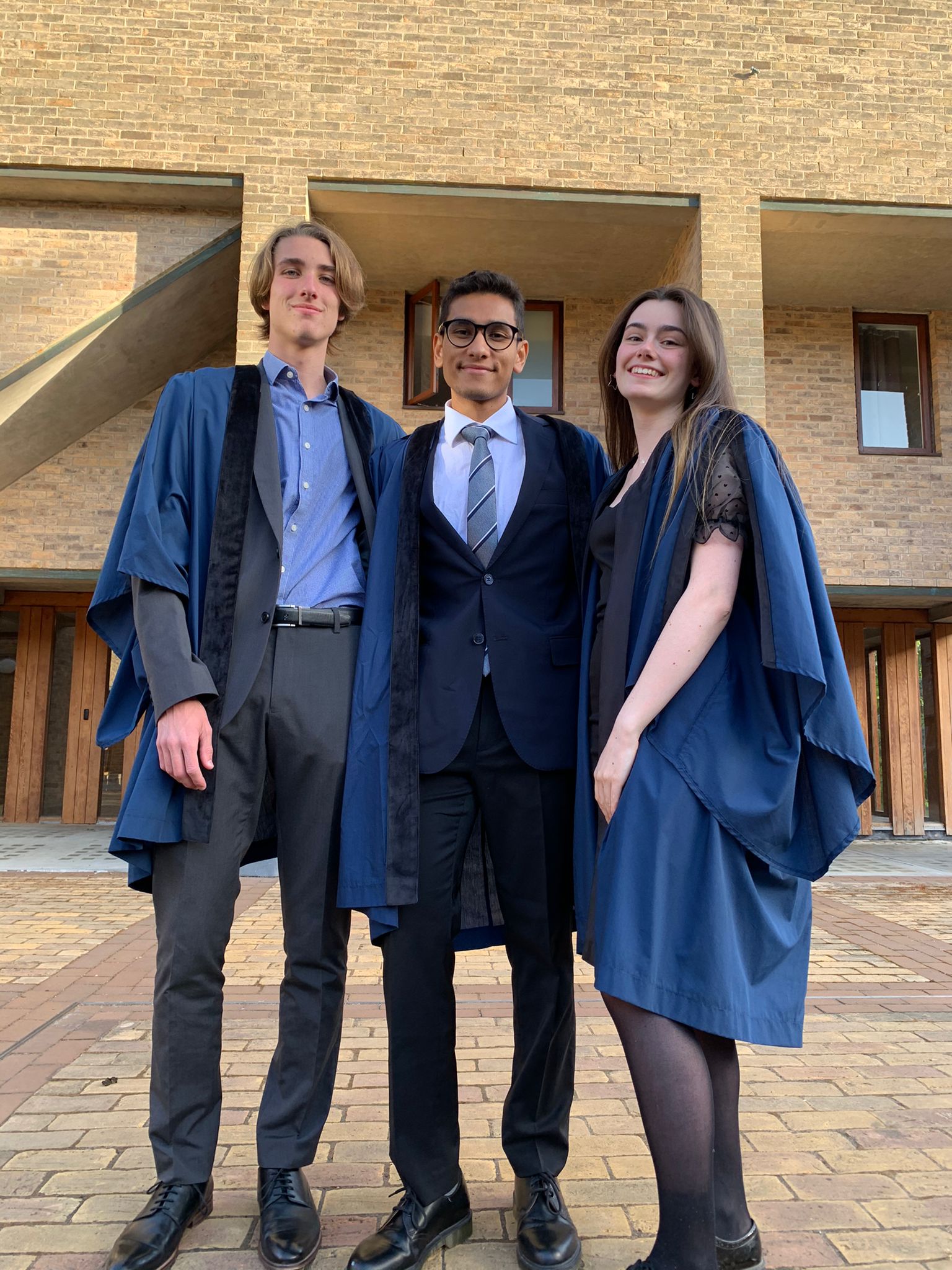 Tips for those wanting to study in Cambridge
Figuring out what you want to do in life can be challenging. It is usually something we always ponder since school days.
Thaqif shared that one way to know it is by finding out what subjects interest you the most and why they matter to you as a person.
These questions will help you find answers and discovering who you truly are.
When the time comes, a deep understanding of yourself will immensely help in university applications, especially when writing your personal statement and going through the interviews.
"To aspiring students, do read on how Cambridge interviews their applicants because I think a key reason to me getting accepted was my interview."
For those interested in pursuing history and politics, he recommends reading, following and discussing the latest developments in these two subjects. If a particular subject does not inspire, it may not be for you and learning it at higher levels will be a struggle.
For his personal statement, Thaqif wrote about racial politics and love in Malaysia and how it affected his perception of history and politics.
The highly experienced KYUEM's university relations department also helped tremendously in the university applications. It provides a complete A-Z guidance in applying to top world universities including Oxford and Cambridge to ensure students have the best chance at getting in.
They also nurtured the students relationships with their desired universities by crafting personalised recommendations.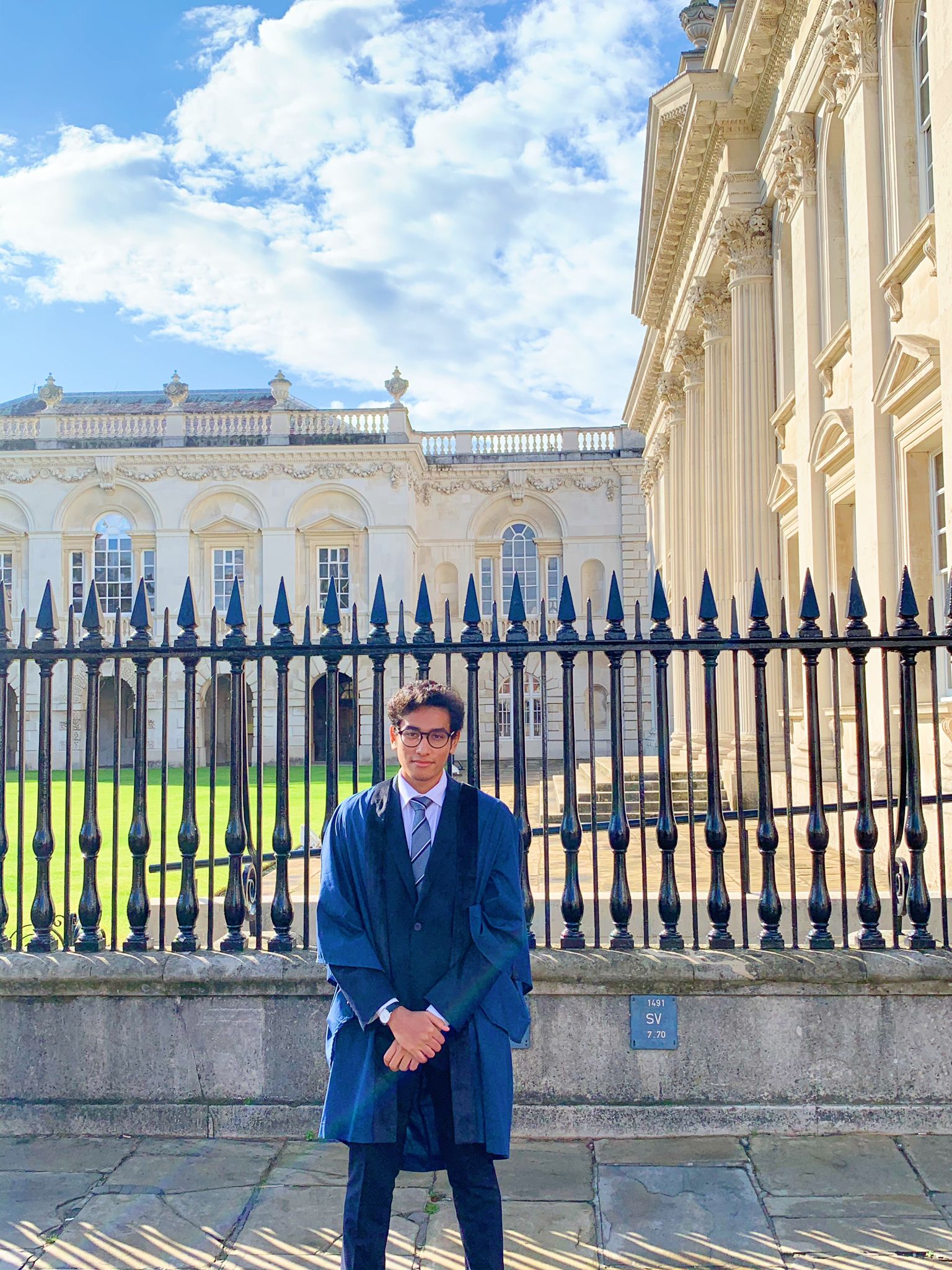 Most treasured experience in Cambridge
When asked about his most memorable experience in Cambridge so far, he reminisces the time he and his rowing team won a national competition in Nottingham.
He particularly appreciated the sense of esprit de corps in that moment. It was the gruelling hours he endured during training with his comrades in the early mornings that cemented that brotherhood.
"The closer you are as teammates, the stronger the boat becomes."