Gantung Diri Menggunakan Skarf, Kate Spade Ditemui Mati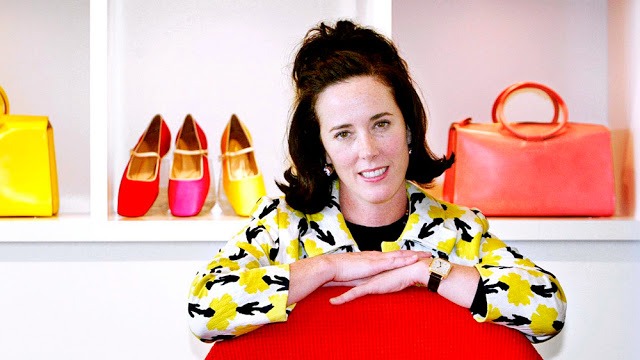 Pereka fesyen ternama, Kate Spade, 55, meninggal dunia pada Selasa lalu selepas dipercayai membunuh diri di kediaman yang terletak di Park Avenue, New York.
Mayat Kate ditemui oleh pembantu rumahnya di rumah dalam keadaan menggantungkan diri menggunakan skarf.
Pada masa yang sama, sekeping nota ditemui berdekatan dengan mayat Kate yang dipercayai ditulis untuk anak tunggalnya yang berusia 13 tahun.
Pereka tersebut  memberitahu anak perempuannya bahawa perkara yang berlaku bukanlah kesilapannya.
Menurut sebuah laporan yang ditulis dalam laman web TMZ, nota itu tertulis: "Bea – Saya sentiasa menyayangimu. Ini bukan kesilapan awak. Tanya ayah!"
Dalam satu kenyataan, keluarga Spade berkata "Kami semua berduka cita dengan tragedi hari ini. Kami amat menyayangi Kate dan akan merindukannya teramat sangat. Kami meminta agar privasi kami dihormati kerana kami bersedih dalam waktu yang sangat sukar ketika ini."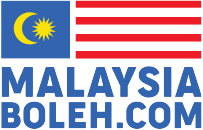 Racing towards a dream: Dr Arif Chapiti sprints from ER to sports medicine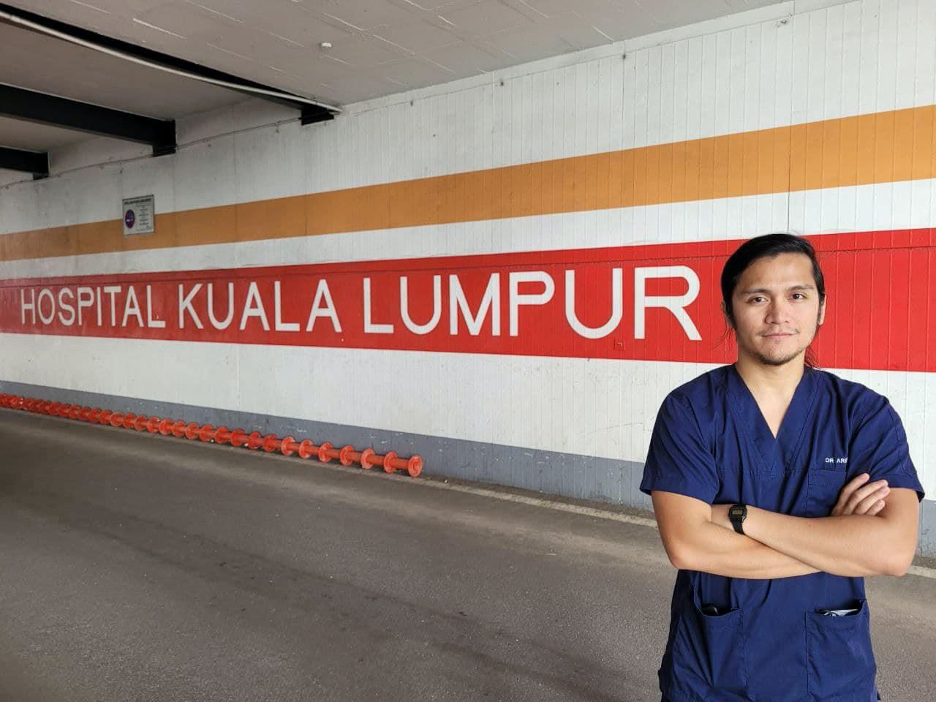 A doctor in the hospital, and a sprinter on the field, Dr Arif Chapiti shares his story of the struggle of aligning his love for the two, and adapting under the given circumstances
As emergency rooms across the nation struggle to cope with the increasing number of patients, doctors find themselves challenged in all aspects.
Dr Arif Chapiti, made a salient observation in his 3-year stint as an emergency medicine doctor; one needs to be swift and agile tending to patients as some diagnoses can be time-sensitive.
"As an Emergency and Trauma doctor, I need to be fast, yet still keeping calm. It requires both mental and physical athletics to make split-second decisions that can mean life or death."
An early kick start
A doctor by profession, but a sprinter by passion; Dr Arif found a way to find a common ground between his love for the two.
Growing up in a military family, Dr Arif's father instilled core values such as discipline and a drive for excellence even at a very young age.
At the tender age of nine, he knew that he found his passion running along the race tracks and pushing his limits each time.
Sports has played such an enormous role in every stage of his life, from school up until his career as a doctor.
Experience at INTEC
After excelling in both academics and sports in his high school, Sekolah Menengah Sains Selangor (SMSS), Dr Arif was then offered a scholarship to pursue his studies.
His scholarship entails studying medicine in a renowned university in Ireland – University College Dublin (UCD). Prior to going there, he underwent a two-year preparatory course at INTEC Education College.
INTEC is a pre-university education centre that boasts an array of different programmes ranging from A Levels to diploma to professional accountancy programmes. Promising future professionals are prepared for the upcoming realities and intricacies they will need to face during their undergraduate years abroad.
"INTEC gave me a broader picture of what studying medicine in UCD would be like. It made me introspect and mentally prepared myself to undertake the challenging task of studying medicine."
The UCD-RUMC experience
After securing a scholarship to study medicine, Dr Arif undertook his medical studies in a transnational programme with University College Dublin and Penang Medical School now known as RUMC (RCSI & UCD Malaysia Campus).
This unique transnational programme gives students the best of both worlds, studying the first two and a half years in Ireland for their pre-clinical years, and then completing their clinical training in a local setting.
Dr Arif deliberately chose to pursue his studies in University College Dublin, not only for the sterling academic reputation it offers, but also for the world-class sporting facilities.
It is one of the universities of choice for national athletes in Ireland, and Dr Arif wanted to compete and go head-to-head with the best.
He reminisced fondly memories of him joining a local athletics event for a hundred metre run during the month of Ramadan.
"Fasting during summer in Dublin can be quite challenging as the hours are longer, up to 19 hours of fasting. Imagine taking your sahoor at 2.30am and then breaking fast at 9.30pm.
The race was set at 8.30pm – just an hour before the end of his fast. Dr Arif was determined and gave it his all to emerge victorious in the race.
Turning a passion into an ambition
Citing Tan Sri M. Jegathesan, known as the flying doctor of Malaysia, as his idol, Dr Arif is clear on which course to steer in his career.
His role model that he looked up to, was an icon in the golden era of Malaysian athletics in the 1960s – and also a practising doctor.
He knew the challenges that he would face as a junior doctor in Malaysia; the gruelling hours of work, the mental and physical exhaustion that entails.
"Your passion keeps you alive. You must never let go of the pursuit of your dream".
Though his heart was set on specialising in sports medicine, Dr Arif made the calculated decision to lay a strong foundation by joining the emergency and trauma department of Hospital Kuala Lumpur.
"It was the best preparatory period for my career as you will learn every medical condition under the sun. The emergency department is considered as the gatekeeper of the hospital, and every case from every specialty will be sifted through."
He then continued his career at Hospital Canselor Tuanku Muhriz, Universiti Kebangsaan Malaysia (HCTM UKM) into the anaesthesiology department.There he learnt an array of skills that would be deemed useful and added value to him as a doctor.
He learnt sophisticated new techniques and knowledge including central neuraxial blocks and different types of regional anaesthesia – the science of taking away the sensation of pain so that procedures can be done.
Staying true to your passions
While thriving in his current work as an anaesthesiology medical officer in HCTM UKM, his love and longing for a specialisation in sports medicine did not dwindle.
After gaining confidence in treating patients with an array of diseases, Dr Arif decided it was time to zero in on his dream career. He was proactive and made a conscious effort to seek out advice from sports medicine physicians from different hospitals to consolidate the decision he was about to make.
After much perusal, he decided to take that leap of faith and in 2023 he decided it was time to pursue his true passions and head over to Glasgow. He will be starting his master's program at the University of Glasgow in 2024, pursuing a specialisation in sports medicine. Currently, he is working with the National Health Service (NHS) at the Glasgow Royal Infirmary.
He believes that if he keeps his faith and puts in the effort, his dreams will soon come to fruition. "Don't abandon your passion. Whatever your mind can conceive, you can achieve".
How KTJ's Saiful Salihudin charts global horizons through the World Economic Forum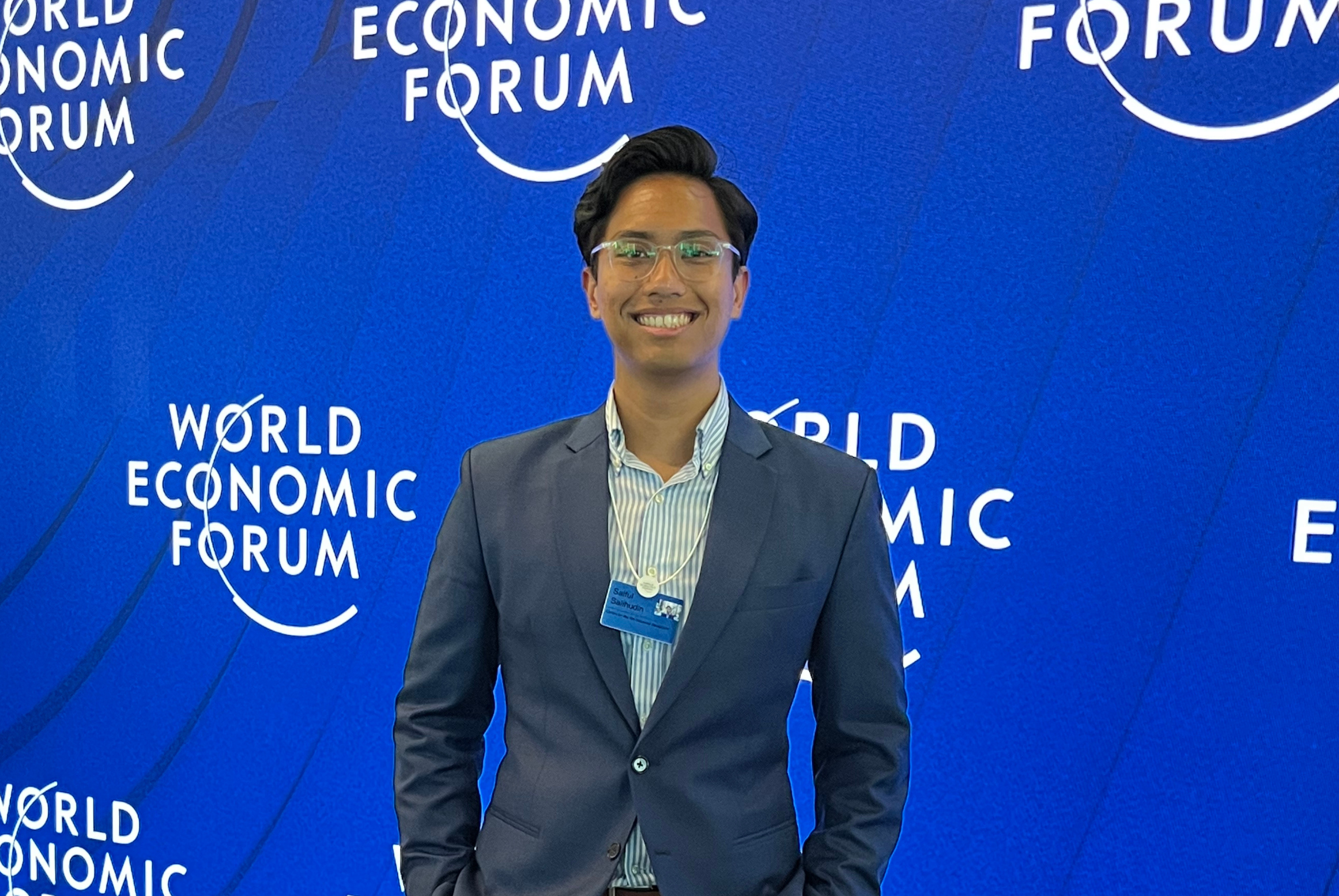 From Kuantan to the World Economic Forum: Discover the journey of Saiful Salihudin, a Kolej Tuanku Ja'afar alumnus, whose curiosity led him to shape global dynamics.
Who would have imagined that a children's book of flags gifted by a father could plant the seed of a profound desire to impact the world?
Through Saiful's involvement in the World Economic Forum (WEF), he has the opportunity to make an impact on the world stage. It is nothing short of phenomenal that a boy from Kuantan, once entranced by world flags, has a role in an organisation that influences the contours of world dynamics.
In the global tapestry of leaders, there is an annual summit that stands unparalleled: WEF. Established in 1971, this is where visionaries converge, laying the groundwork for tomorrow, touching upon ground-breaking initiatives like the 4th Industrial Revolution and Sustainable Development Goals.
His grand trajectory started in 1998 as was a landmark year for Malaysia, and Kuala Lumpur was alive with the promise of the 16th Commonwealth Games. The city was a canvas of colours, resonating with the enthusiasm of nations.
On September 11th, 1998, as the entire world turned its gaze towards Malaysia, a young boy named Saiful sat glued to his TV in Kuantan. For him, it was not just a sporting event—it was an awakening. The parade of flags was not just a procession; it was an invitation to explore the world's cultures.
Saiful reflects, "I watched it live on TV and that's actually the first time I learned about the different cultures, people and countries." Recognising Saiful's interest, his father gifted him a book containing the world's flags. He remembers turning the pages of which was like opening a door to the world.
It was not just a book—it was the start of Saiful's lifelong journey. "I started memorising all the flags. Since then, I've always been in tune and following what is going on in the world."
Years later, that same curiosity and fervour for knowledge would captivate the Bank Negara scholarship committee, propelling Saiful onto the next stage of his education journey in Kolej Tuanku Ja'afar (KTJ) for his A Levels.
Saiful and KTJ's Model United Nations
At KTJ, Saiful's universe expanded manifold. Here, he was not just a student; he was a global citizen. With classmates and teachers from countries including South Korea, Australia, the United Kingdom (UK), Indonesia and South Africa, every interaction was an opportunity for cultural exchange and mutual growth.
KTJ's value is not limited to its internationally diverse student body. The school believes in holistic education, and the development of responsible leaders of a global, sustainable future.
Challenges are reframed as opportunities to grow. Emotional intelligence, resilience, and creativity are as important as grades. Saiful recounts, "KTJ is where I met people from different countries. Here, my world expanded in ways I could have never imagined."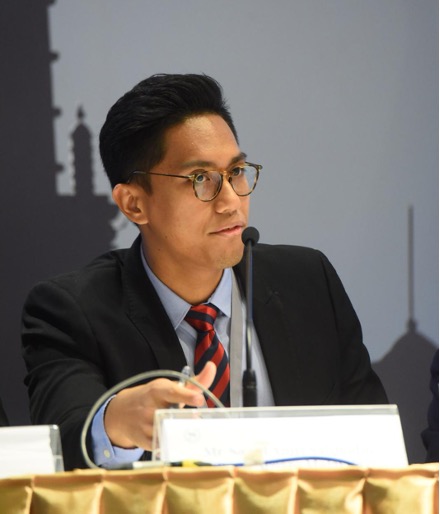 One of KTJ's most popular club activities was the Model United Nations (MUN). For Saiful, MUN was eye-opening. KTJ's commitment to MUN was not just about debates; it was about moulding future global leaders. Through training sessions, workshops, and real-world exposure, KTJ instilled in Saiful the values of research, diplomacy, empathy, and a nuanced understanding of global challenges.
The friendships made, the mentors who guided, and the joy of representing KTJ on an international stage made the MUN experience one of a kind.
More than anything, KTJ taught the value of community. Whether in the heat of an MUN debate or the school events, the true strength of KTJ lies in its shared experiences, its collective celebrations, and its unwavering commitment to student development.
As Saiful left the gates of KTJ, he carried more than academic excellence; he carried a treasure trove of values, experiences, and skills that would guide him through life.
Into the halls of the University of Nottingham
Carrying the invaluable experiences from KTJ, Saiful stepped into the University of Nottingham. His hunger for understanding societal structures and welfare dynamics guided him to pursue economics.
It was more than numbers—it was a quest for meaning. In Saiful's words, "Economics provided me with the framework to understand societal organisation. Both the mindset and the vocabulary to discuss these issues, allowing for conversations about the various methods of organising societies and resources to enhance people's welfare."
Through it all, Saiful consistently credited KTJ for equipping him with the skills and confidence to navigate the challenges and opportunities that Nottingham presented.
From handling rigorous academic pressures to networking and building relationships with a diverse group of peers, the foundational values instilled at KTJ served him well.
The threads of tomorrow
After graduating from the University of Nottingham, Saiful served in Bank Negara Malaysia's Financial Intelligence unit, co-leading the inaugural regional risk assessment of non-profit organisations (NPO) related to terrorism financing. This collaborative effort engaged ten analysts from seven distinct countries.
Additionally, he contributed to the development of regulations concerning politically exposed persons and the suspicious transaction report section of Malaysia's revamped anti-money laundering and counter-terrorism financing policy, especially during the critical period of the 1MDB investigation.
Saiful's continued interest in learning propelled him to study in America. He left Bank Negara to pursue a Master of International Affairs, Economic and Political Development at the Columbia University's School of International and Public Affairs (SIPA). SIPA is not just an ivy league institution, but a vibrant confluence of over 120 nationalities. Here, every debate and discussion were a window into diverse global perspectives.
At SIPA, Saiful's worldview deepened. His friends from various corners of the world, brought fresh insights daily, leading to revelations that often made him reflect, "I never saw it that way." This environment nurtured his understanding of the intricate mix between economic development, conflict, and resolution.
Soon, Saiful ascended to a pivotal role at the Centre for Urban Transformation at WEF. From reshaping Malaysia's financial domain to engaging with global leaders at WEF, Saiful was unyielding.
At WEF, the different backgrounds of colleagues, much like at SIPA, enriched Saiful's journey. His education in Columbia had perfectly equipped him with the skills to facilitate geopolitical partnerships. "I lead the strategy and programmes for our team in the economic development pillar. One of the projects I'm currently spearheading focuses on supporting small businesses worldwide. I've been working closely with governments in Brazil, South Africa, and Saudi Arabia to explore various methods," he says.
Saiful with Christine Lagarde, President of the European Central Bank (with former Bank Negara Governor Shamsiah Yunus at the side).
Around the world and back

Amidst this whirlwind journey, Saiful's message remains clear and profound "I've taken some time to reflect on my message, and I want to demystify the concept of success. Many wonder, 'How do you achieve that? It seems impossible."
He said that he is no different. He had a goal, worked towards it, and with some luck, he achieved it. "It's important to understand that greatness is everywhere and in every profession. Finding fulfilment in life is what truly matters," he added.
Saiful's journey reveals how a curious heart can embrace the world's wonders, from a boy inspired by flags on TV to influencing global landscapes.
Make it with KTJ! Click here to start your journey.
How businesses can be agents of change: insights from Haqqa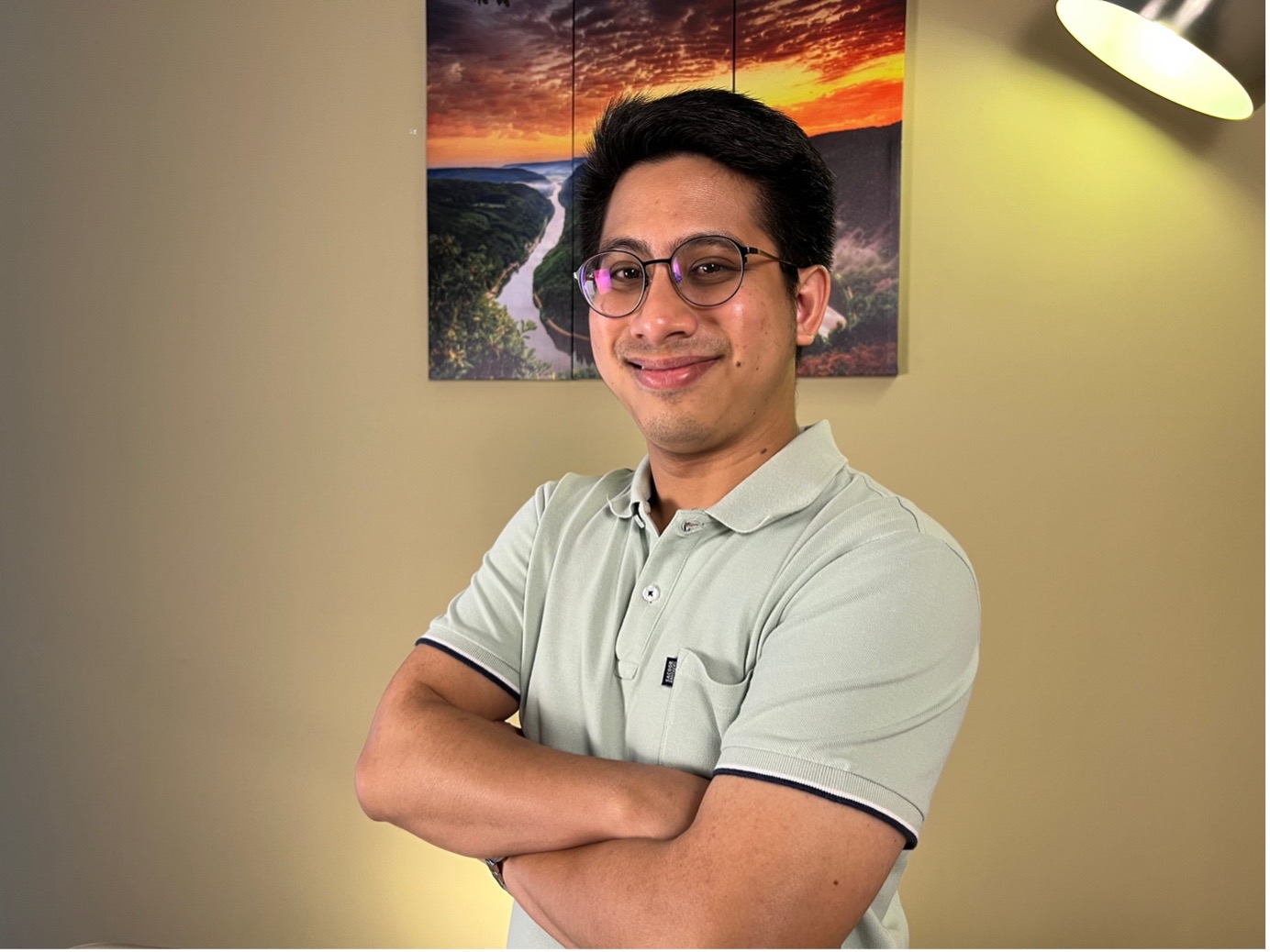 Introducing Farquar Haqqani, an alumnus of MCKK, and a Kaplan-trained ICAEW chartered accountant, who embraces a unique business approach: becoming agents of change, focused on creating positive societal impact.
Farquar Haqqani or more commonly known as "Haqqa" by his friends, a leader with a passion for societal change, charts a unique route in the world of business.
"A career in corporate offers abundant opportunities to do a lot of good, whether it's creating business models with positive impacts on society or being an impactful employer, directly touching the lives of numerous employees," Haqqa said.
By providing goods and services, businesses add value to society, benefiting the larger community. Businesses are also designed to be sustainable, allowing this positive impact to multiply and last.
With a solid foundation in economics from the University of Warwick and an exemplary career as a member of the Institute of Chartered Accountant in England and Wales (ICAEW), Haqqa is carving a name for himself in the corporate realm.
From fulfilling his Yayasan UEM scholarship obligations at UEM Edgenta, to honing his expertise in AEON while studying for his masters, and his present consulting role at Bain and Co, Haqqa's journey is a testament to relentless determination.
His pursuit has always been clear. "I yearned to have a career where I could catalyse a positive societal impact," he shared, seeing a position of influence in business as the perfect conduit.
Haqqa's journey to leadership was planted in his youth. His experiences as a debater at Malay College Kuala Kangsar (MCKK) and Kolej Yayasan UEM (KYUEM) cultivated his skills as an effective communicator and critical thinker, propelling him forward in his professional life.
Embracing leadership opportunities as an international student, Haqqa took the reins of United Kingdom and Eire Council of Malaysians Students (UKEC), a student council championing the cause of Malaysian students abroad.
The role, undeniably challenging and time-consuming, presented its fair share of hurdles, as he had to balance it with his responsibilities as a student. However, he tackled this juggling act with determination and resilience, which ultimately enriched his character as an aspiring business leader.
Why ICAEW
Haqqa's professional trajectory took a remarkable leap forward upon obtaining the prestigious ICAEW qualification, propelling him to new levels of success.
"I've always viewed the ICAEW qualification as a golden ticket in the corporate world," further explaining that his exposure to the qualification came through MCKK alumni, many of whom had become successful corporate leaders.
The ICAEW programme, with its focus on ethical decision-making, strategic thinking, and financial acumen, prepares one to become a change-maker.
"ICAEW chartered accountants receive training not only to excel as financial leaders but also strong business leaders," Haqqa emphasised.
The ICAEW qualification promotes a thorough grasp of real-world business scenarios, integrating case study analysis into the advanced level examinations. This approach ensures that candidates are well-prepared to tackle practical challenges in the business world.
Conquering ICAEW with Kaplan: The essential catalyst
"If you are thinking about maximising your chances of success, it is really important to make sure that you're able to have access to good tuition providers." Haqqa said.
In Haqqa's journey to acquire the esteemed ICAEW qualification, he studied with Kaplan, an accredited ICAEW learning provider. The institution's well-structured resources made complicated topics easier to navigate, paving a smoother path for learning.
"They provide us with learning materials that are simplified and condensed, in the form of bullet points, diagrams, case studies, and examples to aid our understanding of calculations," Haqqa acknowledged.
Beyond exceptional resources, Kaplan's unique strength lay in its tutors, all of whom were seasoned finance professionals. This practical wisdom brought the curriculum to life, providing Haqqa a deep understanding of the industry.
"Learning from experienced tutors was invaluable, as they bridged the gap between theoretical knowledge and real-world application," he shared.
The accessibility of these tutors, offering an open line of communication, was another crucial advantage. This allowed Haqqa to seek timely clarifications, enhancing his learning experience.
In essence, Kaplan's comprehensive teaching approach—rooted in a combination of structured learning materials, seasoned tutors, and accessibility—proved instrumental in Haqqa's successful journey towards his ICAEW qualification.
The true essence of success
To Haqqa, success is more than just monetary gain or corporate ascendancy. A truly fulfilling career is one where your ambitions are geared towards a purpose.
He believes that it is essential to continuously assess one's career aspirations to stay on track towards a purpose. He asks, "What is your end goal? When you retire and reflect on your journey, what would make you say it was a successful career? Did you positively impact people's lives?"
Haqqa's vision of success transcends the traditional metrics. For him, it lies in the capacity of businesses to become agents of change, balancing financial success with impactful contributions to society.
In Haqqa's words, "It's more than just titles. It's about creating a legacy that inspires."
Start your professional journey with Kaplan.